North Dakota State Song Lyrics: North Dakota is a midwestern U.S. state dominated by the Great Plains. Its eastern city of Fargo showcases Native American and modern art at the Plains Art Museum. The area's immigrant history is honored at the Scandinavian Heritage Association in the city of Minot. The Great Plains give way to the rugged Badlands near the border with Montana, where Theodore Roosevelt National Park spans the Little Missouri River.
Here One can find North Dakota Song Lyrics Pdf, North Dakota Song Lyrics in English, North Dakota Song Ringtone, North Dakota Song Download, North Dakota Song Mp3 Download.
North Dakota Song Mobile HD Wall Paper Free Download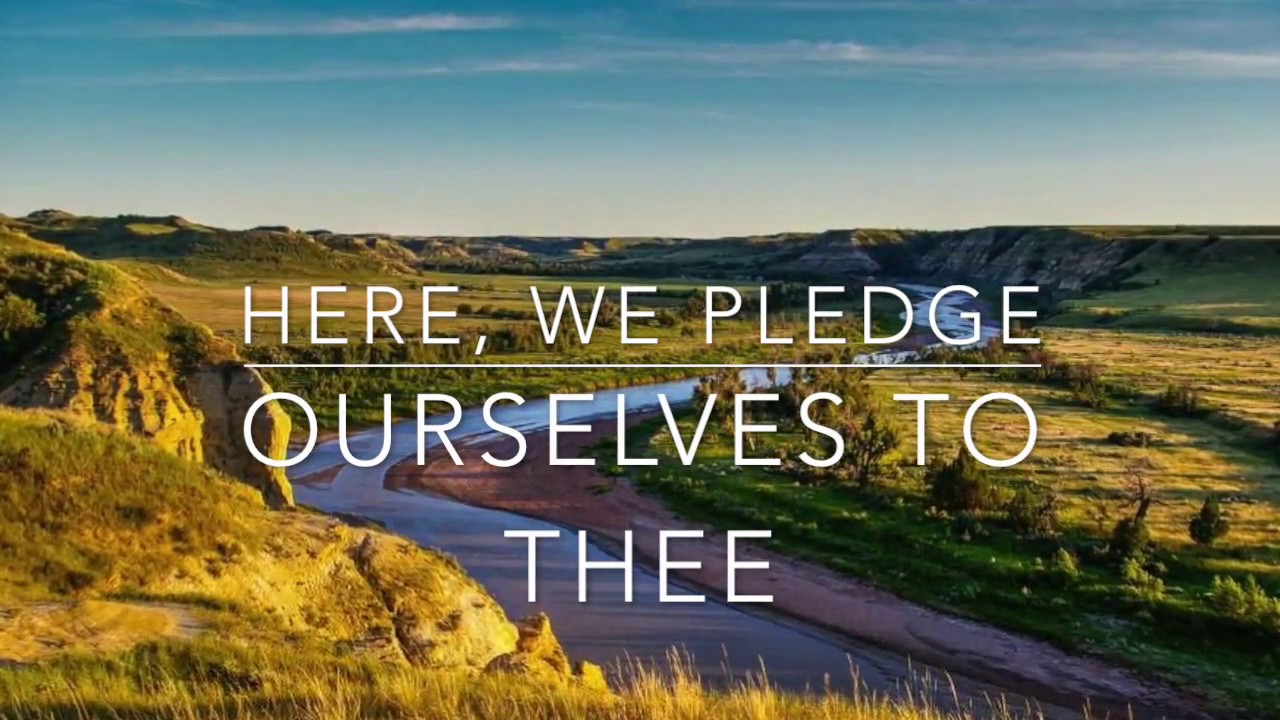 North Dakota Song Information:
| | |
| --- | --- |
| Song Title | North Dakota Hymn |
| Written by | James W. Foley |
| Composed by | Dr. C. S. Putnam |
| State Name | North Dakota |
North Dakota Song Lyrics:
North Dakota, North Dakota,
With thy prairies wide and free,
All thy sons and daughters love thee,
Fairest state from sea to sea;
North Dakota,

North Dakota,
Here we pledge ourselves to thee.
Here thy loyal children singing,
Songs of happiness and praise,
Far and long the echoes ringing,
Through the vastness of thy ways;
North Dakota, North Dakota,
We will serve thee all our days.
Onward, onward, onward going,
Light of courage in thine eyes,
Sweet the winds above thee blowing,
Green thy fields and fair thy skies;
North Dakota, North Dakota,
Brave the soul that in thee lies.
God of freedom, all victorious,
Give us Souls serene and strong,
Strength to make the future glorious,
Keep the echo of our song;
North Dakota, North Dakota,
In our hearts forever long.
---
Note: If you find any mistakes in the lyrics, Please let us know below comment section. We will very thankful to you guys. Do you believe 'Sharing is Caring'? If you Believe than please share these lyrics with your friends, family members and also with your loved ones so they can also enjoy it.