Nigeria National Anthem Lyrics – Download Free Lyrics PDF & Ringtone Here
"Arise, O Compatriots" is the National Anthem of Nigeria. It was adopted in the late 1970s and is the country's second ever national anthem.
Here One can find Nigeria National Anthem Lyrics Pdf, National Anthem of Nigeria Lyrics in Hindi & English, Nigeria National Anthem Ringtone, Nigeria National Anthem Mp3 Download.
Nigeria National Anthem HD Wall Paper Free Download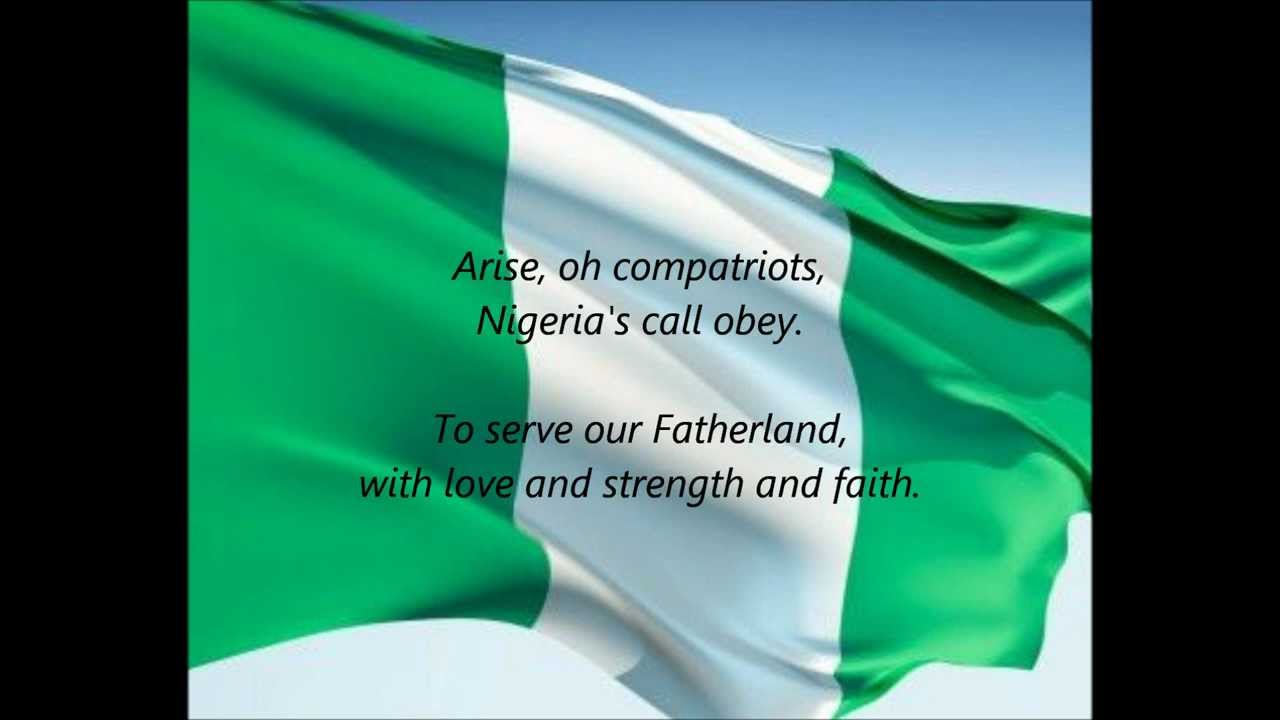 National Anthem of Nigeria Information:
| | |
| --- | --- |
| Lyricist | John A. Ilechukwu, Eme Etim Akpan, B. A. Ogunnaike, Sota Omoigui and P. O. Aderibigbe |
| Music | Nigerian Police Band under the directorship of B. E. Odiasse |
| Adopted | 1978 |
| Official Language | English |
Nigeria
National Anthem Lyrics in English:
Arise, O Compatriots
Arise, O Compatriots,
Nigeria's call obey
To serve our Fatherland
With love and strength and faith.
The labour of our heroes past
Shall never be in vain,
To serve with heart and might
One nation bound in freedom, peace and unity.
O God of creation,
Direct our noble cause;
Guide our Leaders right:
Help our Youth the truth to know,
In love and honesty to grow,
And living just and true,
Great lofty heights attain,
To build a nation where peace and justice reign.
FOR MORE NATIONAL ANTHEM LYRICS CLICK HERE.
---
Note: If you find any mistakes in the lyrics, Please let us know below comment section. We will very thankful to you guys. Do you believe 'Sharing is Caring'? If you Believe than please share these lyrics with your friends, family members and also with your loved ones so they can also enjoy it.