Lesotho National Anthem Lyrics – Download Free Lyrics PDF & Ringtone Here
"Lesōthō Fatše La Bo-Ntat'a Rōna" ("Lesotho, Land of Our Fathers") is National Anthem of Lesotho. The lyrics were written by François Coillard, a French missionary, and the music is taken from an 1820 hymnal composed by Ferdinand-Samuel Laur. It has been used as the national anthem since the 1960s. The original composition the national anthem was based on had four verses though only the first and last ones ended up being adopted.
Here One can find Lesotho National Anthem Lyrics Pdf, National Anthem of Lesotho Lyrics in Sesotho & English, Lesotho National Anthem Ringtone, Lesotho National Anthem Mp3 Download.
Lesotho National Anthem HD Wall Paper Free Download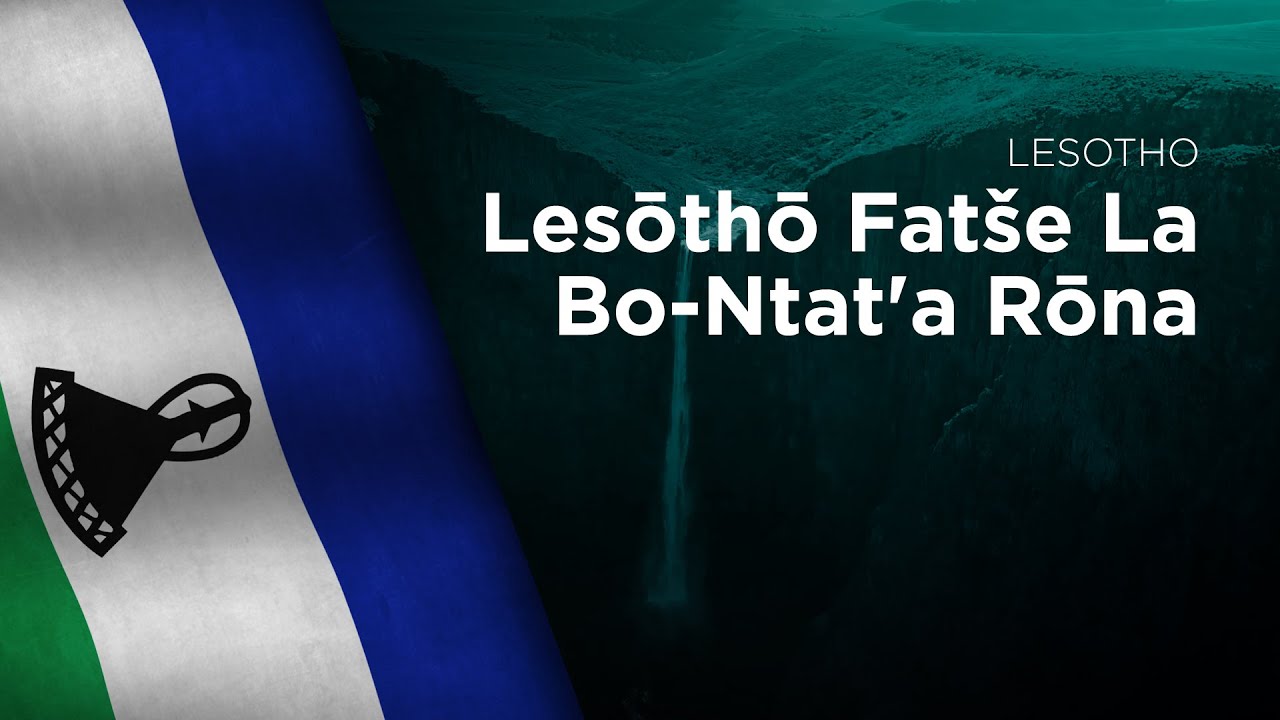 National Anthem of Lesotho Information:
| | |
| --- | --- |
| Lyricist | J.P. Mohapeloa |
| Music | Ferdinand Samuel Laur |
| Adopted | 1966 |
| Official Language | |
Lesotho National Anthem Lyrics in Sesotho:
Lesotho fatshe la bo-ntata rona;
Hara mafatshe ohle le letle ke lona;
Ke moo re hlahileng,
Ke moo re holileng,
Rea le rata,
Molimo aku boloke Lesotho
U felise lintoa le matsoenyeho;
Oho fatse lena;
La bo-ntata rona;
Le be le khotso.
---
Lesotho
National Anthem Lyrics in English:
Lesotho, land of our Fathers,
Among the lands it is the most beautiful.
It is where we were born,
It is where we grew up–
We love it.
God, please protect Lesotho.
Spare it conflict, and tribulation–
Oh, this land,
Land of our Fathers,
May it have the peace.
FOR LATEST ENGLISH SONG LYRICS CLICK HERE.
---
Note: If you find any mistakes in the lyrics, Please let us know below comment section. We will very thankful to you guys. Do you believe 'Sharing is Caring'? If you Believe than please share these lyrics with your friends, family members and also with your loved ones so they can also enjoy it.