Greece National Anthem Lyrics – Download Free Lyrics PDF & Ringtone Here
The "Hymn to Liberty" or "Hymn to Freedom" is a poem written by Dionysios Solomos in 1823 that consists of 158 stanzas, which is used as the National Anthem of Greece and Cyprus. It was set to music by Nikolaos Mantzaros, and is the longest national anthem in the world by length of text. Here One can find Greece National Anthem Lyrics Pdf, National Anthem of Greece Lyrics in Greek & English, Greece National Anthem Ringtone, Greece National Anthem Mp3 Download. Get Greece National song lyrics here Below.
Greece National Anthem HD Wall Paper Free Download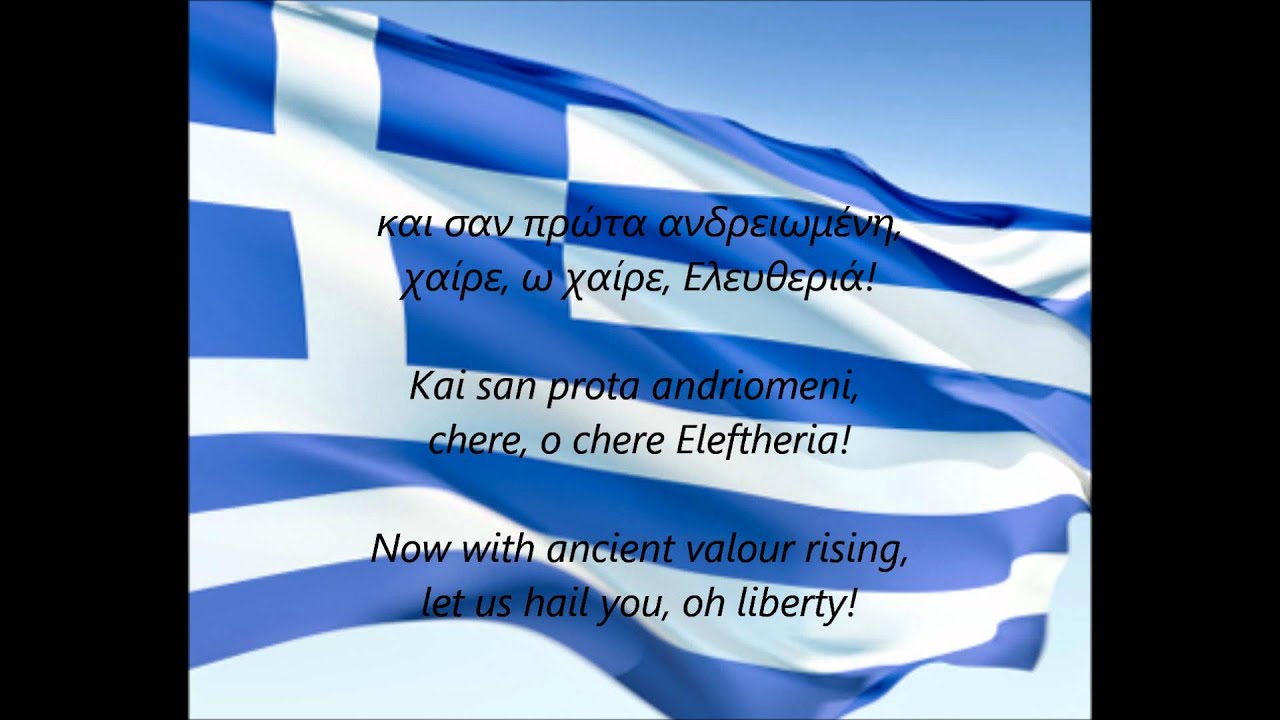 National Anthem of Greece Information:
| | |
| --- | --- |
| Lyricist | Dionysios Solomos |
| Music | Nikolaos Mantzaros |
| Composer | Nikolaos Mantzaros |
| Official Language | Greek |
Greece National Anthem Lyrics in Greek:
Σε γνωρίζω από την κόψη
Του σπαθιού την τρομερή,
Σε γνωρίζω από την όψη,
Που με βιά μετράει τη γη.
Απ' τα κόκκαλα βγαλμένη
Των Ελλήνων τα ιερά,
𝄆 Και σαν πρώτα ανδρειωμένη,
Χαίρε, ω χαίρε, ελευθεριά!
---
Greece
National Anthem Lyrics in English:
I recognize you by the fearsome sharpness,
of your sword,
I recognize you by your face
that hastefully defines the land (i.e. the land's borders)
From the sacred bones,
of the Hellenes arisen,
𝄆 and valiant again as you once were,
Hail, o hail, Liberty!
FOR LATEST ENGLISH SONG LYRICS CLICK HERE.
---
Download 
Free
Mp3
Greece National Anthem & Ringtones:

---
Note: If you find any mistakes in the lyrics, Please let us know below comment section. We will very thankful to you guys. Do you believe 'Sharing is Caring'? If you Believe than please share these lyrics with your friends, family members and also with your loved ones so they can also enjoy it.