Bulgaria National Anthem Lyrics – Download Free Lyrics PDF & Ringtone Here
"Mila Rodino" ("Мила Родино" [ˈmiɫɐ ˈrɔdino], translated as "Dear Motherland" or "Dear native land") is the current national anthem of Bulgaria. It is based on the music and text of the song "Mila Rodino" by Tsvetan Radoslavov, written and composed as he left to fight in the Serbo-Bulgarian War in 1885.
Here One can find Bulgaria National Anthem Lyrics Pdf, National Anthem of Bulgaria Lyrics in Bulgarian & English, Bulgaria National Anthem Ringtone, Bulgaria National Anthem Mp3 Download.
Bulgaria National Anthem HD Wall Paper Free Download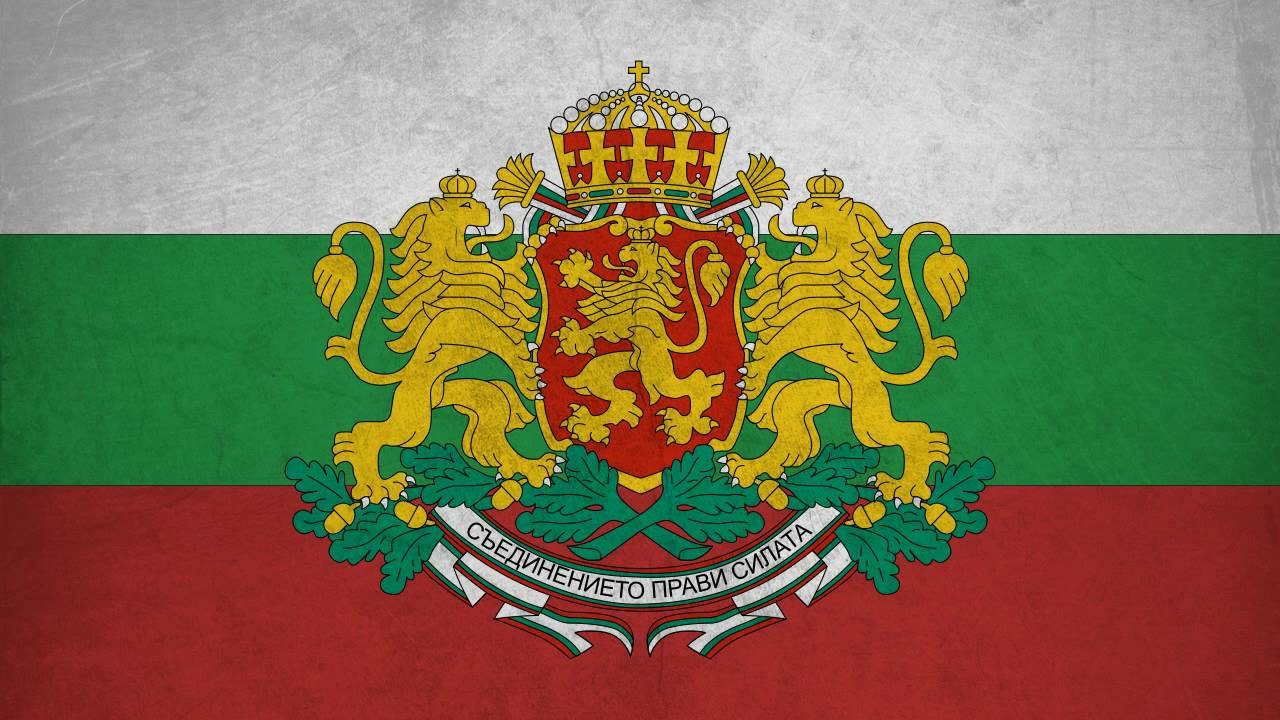 National Anthem of Bulgaria Information:
Lyricist

 

Tsvetan Radoslavov

Music

 

Tsvetan Radoslavov

Adopted
1964
Composer

 

Tsvetan Radoslavov

Official Language
Bulgaria National Anthem Lyrics in Bulgarian:
Горда стара планина,
до ней север се синей
Слънце Витош позлатява
към Цариград се белей.
Припев:
Мила Родино,
ти си земен рай,
твойта хубост, твойта прелест,
ах, те нямат край.
Хайде братя българи,
към Балкана да вървим.
Там се готви бой юнашки,
за свобода, правдини.
Припев: Мила…
---
Bulgaria
National Anthem Lyrics in English:
Proud Stara Planina,
next to it the north sparkles,
the sun gilds Vitosha
towards Tsarigrad it shines white.
Refrain:
Dear Motherland,
you are heaven on earth,
your beauty, your loveliness,
ah, they are boundless.
Bulgarian brothers, let's go
to the Balkan.
There a heroic battle is approaching,
for freedom, justice.
Refrain: Dear…
FOR LATEST ENGLISH SONG LYRICS CLICK HERE.
---
Note: If you find any mistakes in the lyrics, Please let us know below comment section. We will very thankful to you guys. Do you believe 'Sharing is Caring'? If you Believe than please share these lyrics with your friends, family members and also with your loved ones so they can also enjoy it.