Brunei National Anthem Lyrics – Download Free Lyrics PDF & Ringtone Here
"Allah Peliharakan Sultan" (Jawi: الله فليهاراكن سلطن; "God Bless the Sultan") is the national anthem of Brunei Darussalam. The anthem is sung in Malay, the national language of the country. It was written by Pengiran Haji Mohamed Yusuf bin Pengiran Abdul Rahim (later bestowed with the title Yang Amat Mulia Pengiran Setia Negara Pengiran Haji Mohamed Yusuf bin Pengiran Abdul Rahim) and composed by Haji Awang Besar bin Sagap in 1947
Here One can find Brunei National Anthem Lyrics Pdf, National Anthem of Brunei Lyrics in Malay & English, Brunei National Anthem Ringtone, Brunei National Anthem Mp3 Download. Brunei National Anthem HD Wall Paper Free Download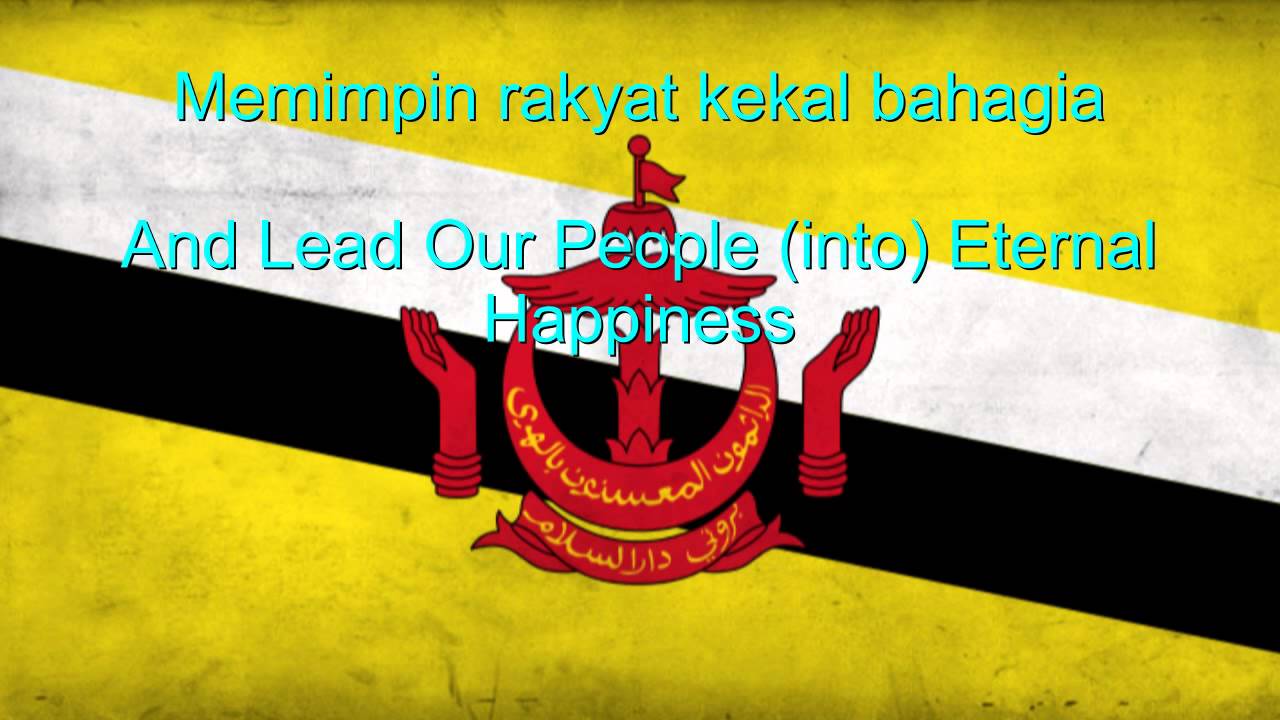 National Anthem of Brunei Information:
| | |
| --- | --- |
| Lyricist | Yura Halim |
| Music | Haji Awang Besar bin Sagap |
| Adopted | 1 January 1984 |
| Official Language | Malay |
Brunei National Anthem Lyrics in Malay:
يا الله لنجوتكنله اوسيا
كباوه دولي يڠ مها ملي
عاديل بردولت منأوڠي نوسا
مميمڤين رعية ککل بهاڬيا
هيدوڤ سنتوسا نڬارا دان سلطن
الهي سلامتكن بروني دارالسلام
---
Brunei
National Anthem Lyrics in English:
O Allah, we plead and cry to Thee,
Our Sultan and King, him a long life lease,
Help him rule thy lands, disposition wise,
Gates of glory and joy he shall boldly prise,
Peace be on our land, peace be on our Sultan,
God save Brunei, our beloved abode of peace
FOR LATEST ENGLISH SONG LYRICS CLICK HERE.
---
Note: If you find any mistakes in the lyrics, Please let us know below comment section. We will very thankful to you guys. Do you believe 'Sharing is Caring'? If you Believe than please share these lyrics with your friends, family members and also with your loved ones so they can also enjoy it.