Britain National Anthem Lyrics – Download Free Lyrics PDF & Ringtone Here
"God Save the Queen" (alternatively "God Save the King", depending on the gender of the reigning monarch) is the royal anthem in a number of Commonwealth realms, their territories, and the British Crown dependencies. The author of the tune is unknown, and it may originate in plainchant; but an attribution to the composer John Bull is sometimes made.
Here One can find Britain National Anthem Lyrics Pdf, National Anthem of Britain Lyrics in Hindi & English, Britain National Anthem Ringtone, Britain National Anthem Mp3 Download.
Britain National Anthem HD Wall Paper Free Download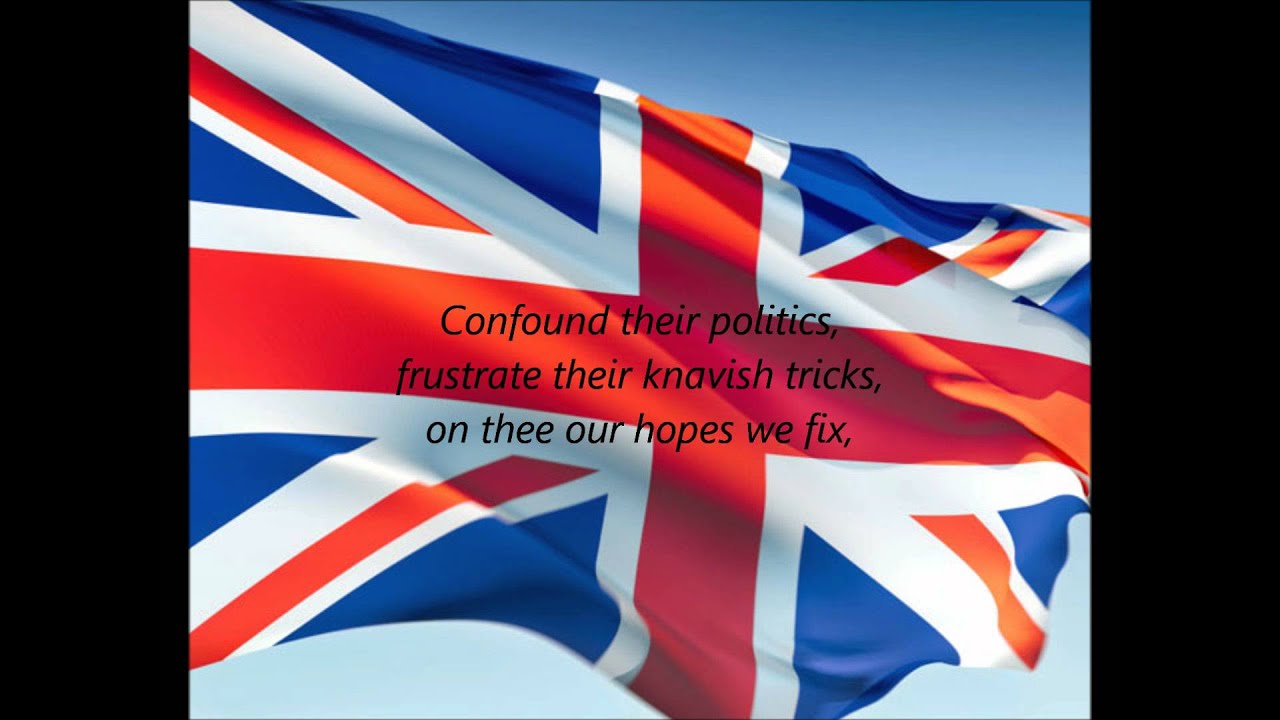 National Anthem of Britain Information:
| | |
| --- | --- |
| Adopted | September 1745 |
| Official Language | English |
Britain
National Anthem Lyrics in English:
God Save the Queen
[Verse 1:]
God save our gracious Queen,
Long live our noble Queen,
God save the Queen!
Send her victorious,
Happy and glorious,
Long to reign over us,
God save the Queen!
[Verse 2:]
O lord God arise,
Scatter our enemies,
And make them fall!
Confound their knavish tricks,
Confuse their politics,
On you our hopes we fix,
God save the Queen!
[Verse 3:]
Not in this land alone,
But be God's mercies known,
From shore to shore!
Lord make the nations see,
That men should brothers be,
And form one family,
The wide world ov'er
[Verse 4:]
From every latent foe,
From the assassin's blow,
God save the Queen!
O'er her thine arm extend,
For Britain's sake defend,
Our mother, prince, and friend,
God save the Queen!
[Verse 5:]
Thy choicest gifts in store,
On her be pleased to pour,
Long may she reign!
May she defend our laws,
And ever give us cause,
To sing with heart and voice,
God save the Queen!
[*Verse 6:]
Lord grant that Marshal Wade
May by thy mighty aid
Victory bring.
May he sedition hush,
And like a torrent rush,
Rebellious Scots to crush.
God save the Queen!
FOR MORE NATIONAL ANTHEM LYRICS CLICK HERE.
---
Note: If you find any mistakes in the lyrics, Please let us know below comment section. We will very thankful to you guys. Do you believe 'Sharing is Caring'? If you Believe than please share these lyrics with your friends, family members and also with your loved ones so they can also enjoy it.