Alaska State Song Lyrics – Download Free Lyrics PDF & Ringtone Here
Alaska is a state located in the northwest extremity of the United States West Coast, just across the Bering Strait from Asia. An exclave of the U.S., it borders the Canadian province of British Columbia and territory of Yukon to the east and southeast and has a maritime border with Russia's Chukotka Autonomous Okrug to the west. To the north are the Chukchi and Beaufort seas of the Arctic Ocean, while the Pacific Ocean lies to the south and southwest.
Here One can find Alaska Song Lyrics Pdf, Alaska Song Lyrics in English, Alaska Song Ringtone, Alaska Song Download, Alaska Song Mp3 Download.
Alaska Song Mobile HD Wall Paper Free Download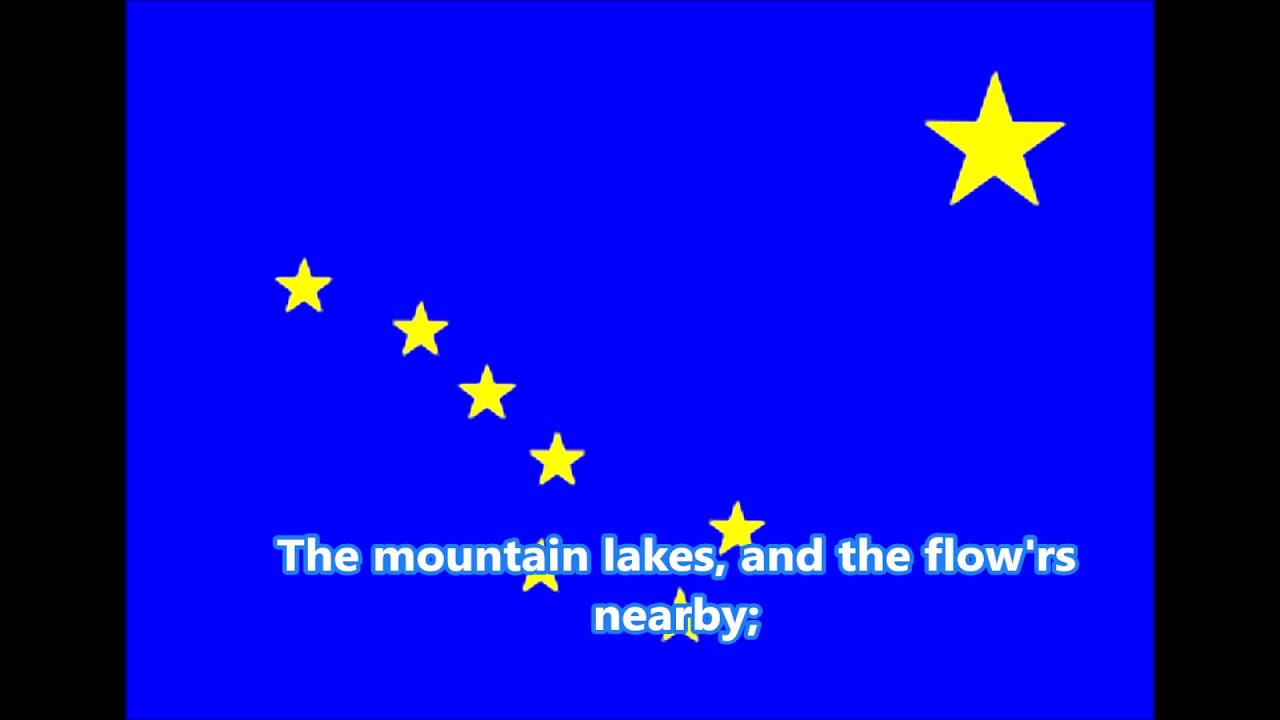 Alaska Song Information:
| | |
| --- | --- |
| Song Title | Alaska's Flag |
| Written by | Marie Drake |
| Composed by | Elinor Dusenbury |
| State Name | Alaska |
Alaska Song Lyrics:
Eight stars of gold on a field of blue –
Alaska's flag. May it mean to you
The blue of the sea, the evening sky,
The mountain lakes, and the flow'rs nearby;
The gold of the early sourdough's dreams,
The precious gold of the hills and streams;
The brilliant stars in the northern sky,
The "Bear" – the "Dipper" – and, shining high,
The great North Star with its steady light,
Over land and sea a beacon bright.
Alaska's flag – to Alaskans dear,
The simple flag of a last frontier.
---
Note: If you find any mistakes in the lyrics, Please let us know below comment section. We will very thankful to you guys. Do you believe 'Sharing is Caring'? If you Believe than please share these lyrics with your friends, family members and also with your loved ones so they can also enjoy it.