Alabama State Song Lyrics – Download Free Lyrics PDF & Ringtone Here
Alabama is a southeastern U.S. state that's home to significant landmarks from the American Civil Rights Movement. The city of Birmingham's 16th Street Baptist Church, now a museum, was a protest headquarters in the 1960s. Martin Luther King, Jr.'s church and the Rosa Parks Museum, dedicated to the activist, can be found in the capital of Montgomery.
Here One can find Alabama Song Lyrics Pdf, Alabama Song Lyrics in English, Alabama Song Ringtone, Alabama Song Download, Alabama Song Mp3 Download.
Alabama Song Mobile HD Wall Paper Free Download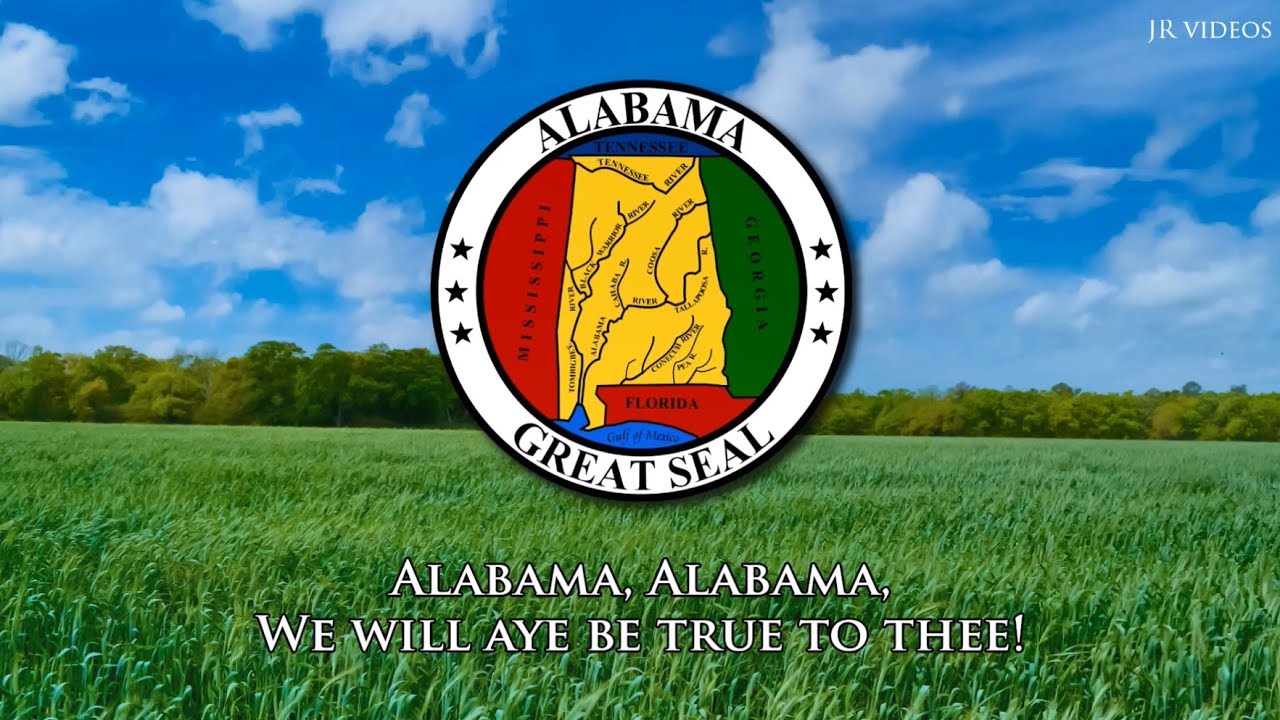 Alabama Song Information:
| | |
| --- | --- |
| Song Title | Alabama |
| Written by | Julia S. Tutwiler |
| Composed by | Edna Gockel Gussen |
| State Name | Alabama |
Alabama Song Lyrics:
Alabama, Alabama
We will aye be true to thee,
From thy Southern shores where groweth.
By the sea thy orange tree
To thy Northern vale where floweth,
Deep blue the Tennessee
Alabama, Alabama, we will aye be true to thee.Broad thy stream whose name thou bearest,
Grand thy Bigbee rolls along
Fair thy Coosa-Tallapoosa,
Bold thy Warrior dark and strong.
Goodlier than the land that Moses
Climbed lone Nebo's mount to see.
Alabama, Alabama, we will aye be true to thee.Brave and pure thy men and womeen,
Better this than corn and wine
Make us worthy, God in Heaven
Of this goodly land of Thine.
Hearts as open as thy doorways.
Liberal hands and spirits free.
Alabama, Alabama, we will aye be true to thee.Little, little can I give thee,
Alabama, mother mine.
But that little – hand, brain, spirit.
All I have and am are thine.
Take, O take, the gift and giver.
Take and serve thyself with me.
Alabama, Alabama, we will aye be true to thee.
---
Note: If you find any mistakes in the lyrics, Please let us know below comment section. We will very thankful to you guys. Do you believe 'Sharing is Caring'? If you Believe than please share these lyrics with your friends, family members and also with your loved ones so they can also enjoy it.